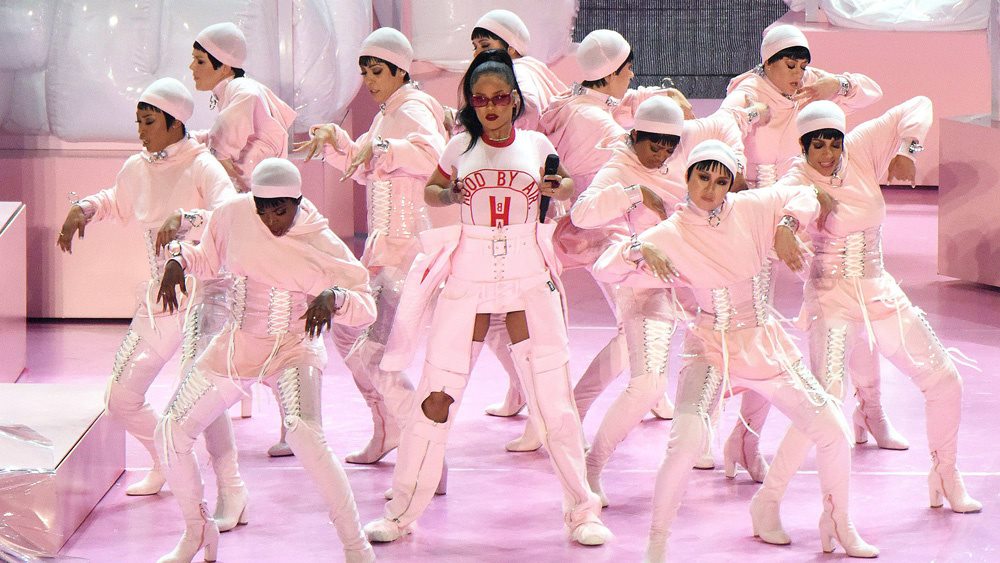 ….and you thought Rihanna couldn't dance. Well, with this next class series, she proves everyone wrong with this sharp, energetic mix of songs taught by our own very talented Maria L. Magallanes. Maria will teach us the dance moves that made Rihanna's 2016 VMA awards performance so captivating and memorable.
The songs in this class series include "Don't Stop the Music", "Only Girl", "We Found Love", and "Where Have you Been."
This 5-week, 2-hour classes will start September 13, 8:00-10:00 pm, at Levy Studio, 19 Heron St, San Francisco, CA 94103
We encourage you to join our Facebook group to find out the latest news.
Payment Options:
We ended this series! Join us in our next class!
Come shine like a diamond!